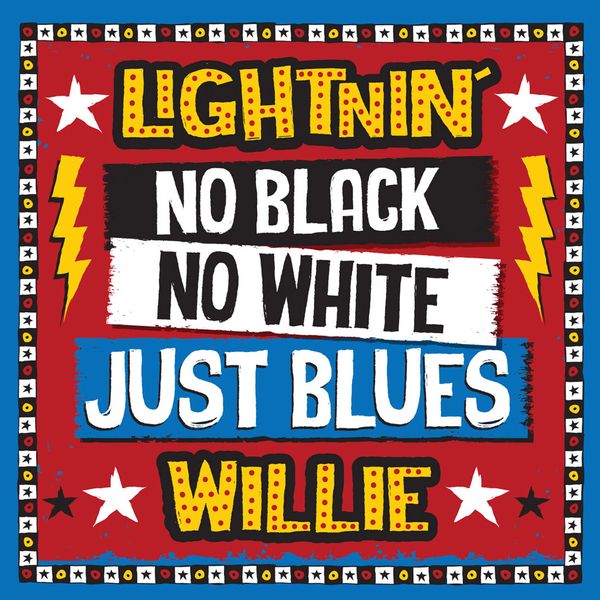 Bio
Lightnin' Willie is a veteran bluesman with in excess of twenty years of touring experience. Originally from Dallas Texas he now resides in the Los Angeles area. Willie plays in a traditional blues format with traditional instrumentation i.e. guitar, keyboards, accordion, bass, drums, and horns. He plays on a regular basis in the Los Angeles area with Grammy award winning producer/guitarist Pete Anderson who incidentally produced his new album NO BLACK NO WHITE JUST BLUES  on Little Dog Records which is receiving incredibly consistent reviews and airplay worldwide.  " It features ten clever and powerful self-penned compositions that explore the haunting expressions of human feelings that inhabit the blues alongside a fair share of wit. He writes  songs in a concisely crisp manner. He sings with rich, full-bodied character, while playing guitar with sizable skill "- VIVASCENE.   " The great grooves, understated guitar, vocals, and lyrics fit perfectly in the genre without seeming old and tired make for one of the best listens of 2017 "- VINTAGE GUITAR MAGAZINE/DECEMBER 2017.   "  In a world of guitar slingers, Los Angeles-based bluesman is a rare find. His guitar, a 1950 Gibson ES-5N has a rich, deep tone and Willie's tasteful style create a sound that's light years away from the howling Fender Stratocasters that populate so many modern blues recordings. His understated dexterity on guitar and cool, relaxed vocals form a unique style that's simultaneously laid back and steeped in tradition. " -  ELMORE MAGAZINE 2017. 
" One of the best contemporary Blues songwriters & performers today "- PETE ANDERSON/GRAMMY MULTI AWARD WINNING PRODUCER.  
" He isn't a simple minded dance band leader.  He developed his deceptively simple, boundless appealing style over a lifetime of propinquitous         musical experience..." - JONNY WHITESIDE.  
 " What he doesn't know about putting on a good show isn't worth knowing..."- MICHAEL MEES/BLUES IN BRITAIN.
Lightnin' Willie has a distinctive approach to his music. He is a songwriter, singer and guitarist in that order. The sound is an irresistible blend of tradition and spontaneous creativity, with a deliciously insidious emphasis on the groove. It is a compelling, hard swinging brand of blues that, whenever he performs,  packs the floor--his audience can't not dance. He has gone from the low down beer joints to become a staple on the international circuit here and abroad, with wild stops along the the way, from London's Royal Albert Hall Igniter Series to Willie Nelson's infamous 4th of July Picnic, where he appeared along side Paula Nelson, Willie, Bob Dylan, Leon Russell. Touring the United States and Europe for over twenty years has given him the relaxed, confident and sometimes humorous quality of a seasoned performer.  These attributes have won him stacks of enthusiastic praise from the press while landing his original tunes on numerous film and television soundtracks.  Lightnin' Willie has the unique knack of bringing his audience into his 'living room' and making everyone comfortable while forgetting their problems for a couple of hours.  At a recent show with legendary blues man Robert Cray they played to a packed house receiving a well deserved standing ovation. 2018 will find Willie on tour supporting his latest album No Black No White Just Blues both here in the U.S and a fall tour of Europe. 
Everybody this is a call to action get in touch and send us your email and we will let you know when we are in your part of the world...'The biggest Little Band On Earth' will be coming through a town near you sooner than you think...
BOOKING INFORMATION